Welcome to Todd Goldstein, DDS
Dr. Todd Goldstein is proud to offer comprehensive, patient-centered dentistry that focuses on providing patients in Manhattan and the surrounding areas with healthy, beautiful, and lasting smiles. Patients visiting Dr. Goldstein can expect high-quality dental care with a warm, welcoming dentist who specifically focuses on helping his patients feel comfortable and at ease.
Consistent, Diligent Dental Excellence in Manhattan
Dr. Goldstein has been practicing dental care for nearly 25 years, and he is trained to provide excellent care to any and all patients! He is committed to continuing his own education so he can stay on top of the latest and greatest advances in dental technology, training, and procedures.
Dr. Todd Goldstein is always practicing and improving how he does dental work because he wants to provide the best for his patients. He does this by attending SPEAR study courses and participating in SPEAR study clubs. SPEAR is focused entirely on continuing dental education courses—a focus that Dr. Goldstein supports and follows himself!
When you visit Dr. Goldstein, you also benefit from his expertise as a KOIS dentist and his status as an Elite Mastermind through Smile Virtual consultant—which is a rare distinction that qualifies him to provide a consultation to patients via video and chatting.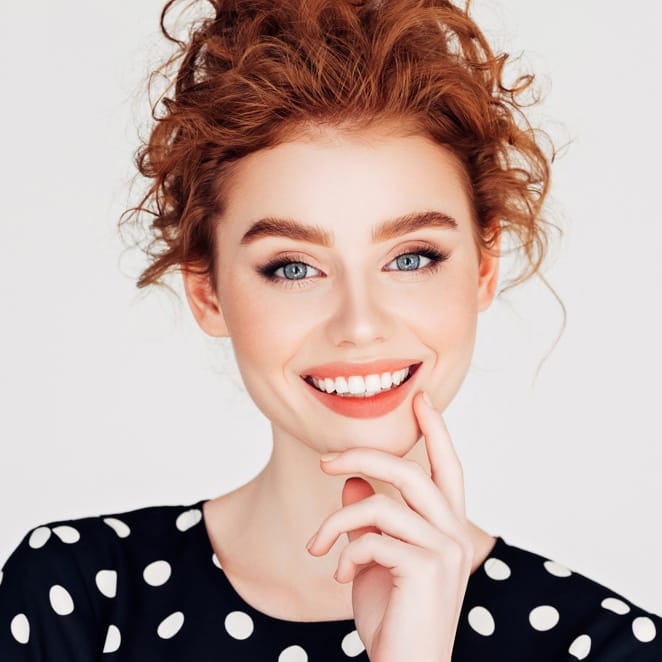 Do you want to improve your smile?
Do you have a dental concern?
Our online consults haven't stopped! We are working hard to make sure your dental needs don't have to wait! Connect with us today and get all of your questions answered for free in three easy steps.
---
Upload a smile photo or area of concern.
We will create a personalized video with recommendations.
View your video and schedule an appointment.
Get Started
New Patient Online Offer
FREE Virtual or In-Person Cosmetic Consult
($150 Value)
Call Us at 212-422-9229 Today!
Meet The
Doctor
"The joy and pride that a patient feels with a brand new smile always resonates with me. That is why I love what I do and always strive to give my patients the very best. Adjusting an aspect of a patient's physical appearance that they are unhappy with – being able to give them the look they desire – is something that affects their whole life, not just the way they look. I'm able to offer my patients more than just beautiful teeth. Cosmetic Dentistry offers a great smile, and that transformation is often totally life changing."
Dr. Todd Goldstein
Testimonials
Dr. Goldstein is a fantastic dentist and the Exchange Dental Group is top notch. I recently moved to Manhattan and work near Dr. Goldstein's office and was recommended by my boss. I am so happy I asked her because he is AMAZING, along with all of the staff that works there. I have lived in multiple cities and have been to many dentists and Dr. Goldstein is one of the best. He is extremely professional and truly cares for his patients. Half of my office now sees Dr. Goldstein because he is just the best! I recommend him to everyone I know and if you're reading this, I recommend him to you now too! 🙂 You will not be disappointed.
Zocdoc review
---
Dr. Goldstein is terrific. The staff is second to none. I am on a first name basis with all of them. They are so organized, efficient and helpful. Daisy is a rock star! I refer as many people as possible. Honestly, the Exchange Dental Group should be a case study on how to run a business. Passionate employees, standards of excellence, a model of efficiency and organization.
Demand Force review
---
Staff is always friendly and fun. Excellent COVID preventative measures in place.
Demand Force review
---
Dr. Goldstein was excellent, he reviewed my x-rays and explained patiently what his findings were. I felt confident that his explanations were accurate and trustworthy. Thank you Dr. Goldstein!
Zocdoc review
---
I had my temporaries done by Dr. Todd Goldstein today. He is an absolute artist. His staff and himself have an amazing bedside manner and the work is impeccable. I appreciate them making room on their schedule for me and taking such good care of me!
Yelp review
---
Dr. Goldstein made me feel very relaxed and comfortable from the start. His work was excellent. I would highly recommend him.
Zocdoc review
---
Dr. Goldstein and the exchange dental group are absolutely wonderful. They have changed not only my smiles but also my confidence. This professionalism are top-notch and truly cares for their patient's needs. I highly recommend Dr. Goldstein and his team for your dental needs.
Zocdoc review
---
Doctor Goldstein and Mary-ann are wonderful - I have been with them for years and they have always taken good care of me.
Demand Force review
---
Dr.Goldstein is the best doctor ever. He is a very professional and responsible doctor. He loves his patients. Dr. Goldstein treats his patients with respect. My daughters and I love him and highly recommend him.
Zocdoc review
---
I never thought I'd enjoy the idea of going back to the dentist.
Zocdoc review
---
Dr. Goldstein is a great dentist. Very thorough. He was great when I came into the office with an emergency today. Worked with me and I am feeling much better already.
Zocdoc review
---
Learn More Today About What Dr. Todd Goldstein Can Offer You
Dr. Goldstein is ready and willing to help answer any questions you may have about dentistry in the greater Manhattan area. He'd love to tell you more about the many cosmetic dentistry services that can improve your smile! Give him a call at 212-422-9229 to learn more, or schedule a virtual consult with him today.